Dr. Shaban BDS, MS, Ph.D., DMD is a general dentist with more than 25 years of practice experience since his graduation in 1991. He is a 2008 Tufts DMD graduate who provided services in many dental offices around Massachusetts including his own office.  Dr. Shaban is experienced in procedures such as restorative, endodontic, oral surgery, and implant dentistry.
Dr. Shaban graduated with honors in 1991 from Alexandria University Dental School in Egypt where he immediately attended a one-year general practice residency and then an oral surgery residency program simultaneously obtaining his Master's Degree and appointed a position as an instructor of oral surgery at the University where his skills exceeded the standards and he gained additional post-graduate experience.
Dr. Shaban's career in the United States started at the Medical College of Georgia where he was appointed as a Research Fellow of the dental school in 2000.  It was there that he conducted extensive research in the field of implant dentistry in collaboration with various implant companies and educational institutes. Dr. Shaban returned to Alexandria in 2004 where he received his Ph.D. degree and was appointed lecturer of Oral Surgery.
Today Dr. Shaban is continuing his strive for excellence at Quincy High Care Dentistry where he has assembled an unsurpassed team that allows patients to experience effective, minimally-invasive dentistry blended with superior comfort and caring.  To best serve the Quincy, MA area, Dr. Shaban has ensured that this uncompromising quality care is the foundation for Quincy High Care Dentistry.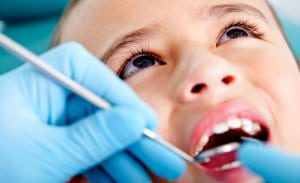 Proper dental care is important at any age. The American Dental Association