Cosmetic dentistry is any dental procedure aimed at improving the general appearance of the teeth, gums, and other related orthodontal structures. The doctor who performs the corrective or aesthetic dental procedures and treatments is known as a cosmetic dentist. 
In general, a cosmetic dentist's focus is to improve the dental aesthetics concerning the look, color, positioning, alignment, shape, and size of the teeth.
The numbers of people seeking the services of a cosmetic dentist are on the rise due to advancements in technology. Learn more about cosmetic dentistry below and contact us today.
Purpose of cosmetic dentistry
A cosmetic dentist's work focuses on helping their patients improve the appearance of their orthodontal structures, inclusive of the teeth, gums, and mouth. Discolored, misaligned, missing, or chipped teeth can affect a person's self-confidence. However, with the help of a cosmetic dentist, one can regain a beautiful smile and confidence. 
Types of cosmetic dentistry
Several common types of dental procedures are classified as cosmetic dentistry. Some of the methods are straightforward, while others are complex. Nonetheless, a skilled cosmetic dentist will explain the procedure thoroughly for your unique situation.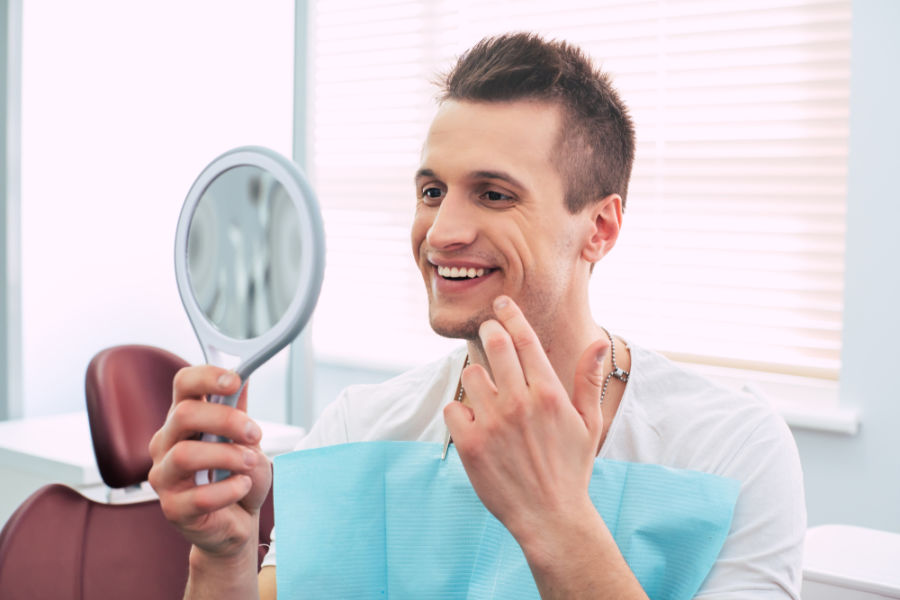 Dental Veneers
Made out of porcelain or composite material, veneers are thin shells custom made and cemented onto the front side of the affected tooth or teeth. Veneers feature in the treatment of orthodontic conditions, including teeth discoloration, crooked teeth, and chipped teeth.
Teeth Whitening
Also known as teeth bleaching, this procedure entails the use of bleaching agents in the removal of discoloration or teeth stain. Teeth whitening is a simple procedure that can be undertaken at home or in a cosmetic dentist's office. 
Dental Crowns
Also known as caps, dental crowns are fashioned out of porcelain or acrylic and custom made as a cover of the affected teeth. A cosmetic dentist causes the fashioning of the crown. Crowns are used in the management of broken, misaligned, chipped, and decayed teeth.
Dental Implants
Implants are biocompatible tooth roots made to replace missing teeth. The device is permanently implanted deep into the jawbone in the exact location of the missing tooth. 
Orthodontic Treatment
In general, correcting misaligned teeth is done with braces or Invisalign clear aligners. Both treatments are effective but a patient may prefer one over the other. Likewise, depending on the severity, braces may be recommended over Invisalign.
Learn More
Overall, cosmetic dentistry is a customized approach to enhancing a patient's smile. We recommend scheduling a consultation with our cosmetic dentist at Quincy High Care Dentistry. You'll learn more about your treatment options to attain your dental goals. Call (617) 405-4524 or book an appointment online.