Dental Emergency Quincy MA
Dental Emergency Quincy MA | Identifying a dental emergency is important for your oral health. Some patients may ignore symptoms and postpone a visit to the dental office. Doing so could further complicate the dental issue. Learn more about dental emergencies below. It could save your tooth and improve your oral health.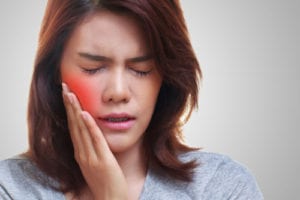 What are common dental emergencies?
Common dental concerns are:
● Tooth pain or sensitivity
● Abscessed tooth
● Tooth fracture
● Damaged dental work
● Avulsed Tooth
Tooth Pain
Tooth pain or sensitivity could be a sign of various issues. Most common reasons are cavities, cracks, or infection. Schedule an appointment with your dentist right away. Your tooth could be at risk.
Abscessed Tooth
Abscessed tooth is the result of an infected tooth pulp due to bacterial exposure. The pulp is made of blood vessels and nerves. When infected, patients may notice tooth pain. If left untreated, patients may lose the tooth. Your dentist would perform a root canal to remove the infected pulp and properly seal the tooth.
Tooth Fracture
Injuries can result in a fractured tooth. Contact your dentist as soon as possible. The tooth could be exposing the pulp to bacteria. It needs to be restored in order to save the tooth. Also, fractured teeth could be sharp and cause cuts to the tongue, cheek, or lips.
Damaged Dental Work
Patients who have dental work damage or concerns, should contact their dentist. For example, loose dental crowns can expose the underlying tooth to infection.
Avulsed Tooth
An avulsed tooth or knocked out tooth deserves immediate attention. If possible, avoid touching the root of the fallen tooth. Place it in milk or water and see a dentist right away. The tooth may be salvageable. If not, other teeth replacement options will be explored.
Contact Us Today
Speak to our dentist with any concerns or dental emergency Quincy MA. Our team is ready to assist and offer you the best treatment. Our office is located at 67 Coddington Street, Suite LL1 Quincy, MA 02169. You may call (617) 405-4524 or click here to request an appointment.