Dental Exam Quincy MA
A dental exam is an assessment that examines a patient's oral health. In short, the process provides the patient with dental advice and recommended treatments to improve their oral health. As a result, patients are advised to maintain routine dental exams to detect issues early on and prevent new ones from occurring. Learn more about dental exams below and contact us for more information.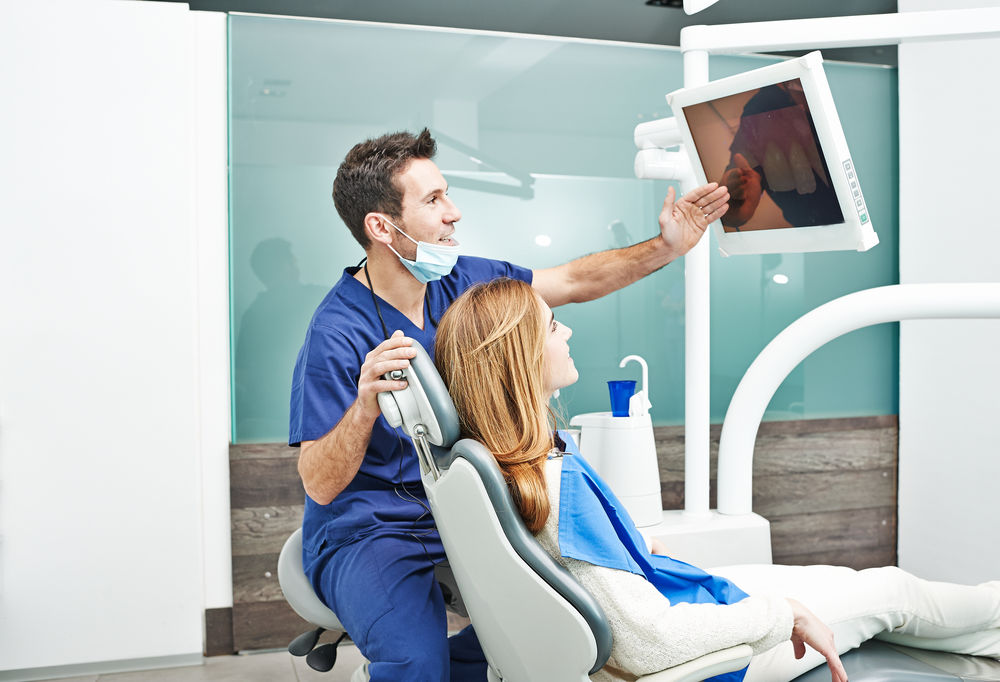 Dental Exam Procedure
During the dental exam, the dentist analyzes the patient's medical history to learn about current medication and health diagnosis. This information is crucial to assure dental treatments are safe and effective. In addition, dental X-rays may be part of the exam. These images help the dentist to uncover underlying issues such as impacted teeth, decay, jaw bone deterioration, and more. In addition, visual inspection of your teeth and gum health is performed. Here, the dentist is checking for swelling, discoloration, tartar, signs of gum disease, oral cancer, and more.
Oral Cancer Screening
An oral cancer screening is performed during the exam. This includes detecting any abrasions, swellings, or staining within the patient's mouth. 
Treatment Recommendation
Upon the findings, the dentist recommends appropriate treatments. For example, tooth cavities are likely to need dental fillings to restore the tooth. Likewise, the patient is advised on how to improve their dental health at home. This is a great opportunity to ask questions about any dental concerns you may have. Additionally, if the patient is due for a cleaning, they may proceed with it or schedule the appointment for another day.
Dental Cleaning Procedure
A dental cleaning is usually performed by a dental hygienist. In short, the hygienist removes plaque and tartar from the teeth and gum line using a scaler and small mirror. Next, the teeth are polished with a powered brush and gritty paste. Finally, a fluoride treatment may be applied, depending on the patient's need. This treatment helps prevent future cavities and can last for a few months.
Learn More
Quincy High Care Dentistry offers a variety of dental treatments, including dental exams. Our dental care services include:
Pediatric Dental Care

Cleanings

Dental Implants

Bridges

Dentures

Teeth Whitening

Invisalign

Dental Bonding

Fillings

Dental Emergency Treatment

And More
Learn more about improving your oral health. Our dental team is happy to assist you and your family. Call (617) 405-4524 or book an appointment online. Moreover, our office is located at 67 Coddington Street, Suite LL1 Quincy, MA 02169.  We happily accept new patients and most insurances. Moreover, Saturday appointments are available! Book today.