Dental Implants Quincy |Replacing missing teeth is essential to maintain oral health. As a result, we encourage patients to do so as soon as possible. Missing teeth is known to create additional oral issues such as tooth decay, periodontal disease, and unnatural teeth shifting. Fortunately, patients have a few options to replace their missing teeth. Learn more below and contact us for more information.
Dental Implants Quincy
Dental implants are artificial tooth roots that are anchored into the jaw bone. Once the area heals, an abutment and custom-made crown are attached. Dental implants are known to last up to 15 years with proper care. In addition, most patients choose implants because they also preserve the jaw bone.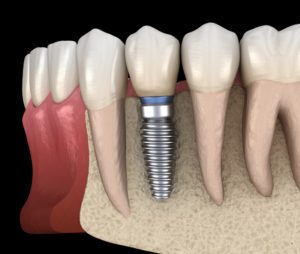 Dental Bridges
Dental bridges are ideal for replacing one or more adjacent tooth. Essentially, they are made of a dental crown at each end along with a pontic tooth in the middle. Bridges are either attached using existing teeth or dental implants. Patients enjoy bridges because they are fixed and last up to 10 years.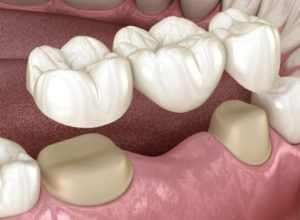 Dentures
Dentures are removable mouth appliances that replace some or all missing teeth. They are custom-made to assure comfort and a proper fit. In fact, today's technology has allowed dentures to appear very natural. Some patients prefer dentures because of the quality and affordability. Also, dentures are easy to maintain and can last 5 to 7 years.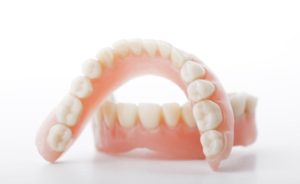 Contact Us
Dental Implants Quincy | Your oral health is our top priority. That is why we are committed to providing each patient with a thorough understanding of their oral health and options to improve it. Schedule an exam and consultation to learn more about teeth replacement. Our caring staff is ready to assist. We happily accept new patients and most insurances. Call (617) 405-4524 or book an appointment online here. Our office is conveniently located at 67 Coddington Street, Suite LL1 Quincy, MA 02169.